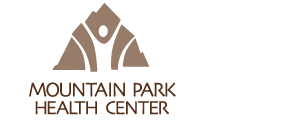 Who We Are:
Mountain Park Health Center is a nonprofit federally certified community health clinic that works with the communities it serves to sustain and improve health by providing affordable primary healthcare. Our health centers are located in communities where they are needed the most. Annually we see nearly 60,000 patients by providing over 210,000 patient visits. We provide affordable health and dental care services, pharmacy services, health education classes and we include an integrated behavioral health model with an emphasis on prevention. We work to improve the health of families in our community, ensuring the healthcare is quality and affordable.
What We Do:
Our five core services are family medicine, pediatric services, women's healthcare, pharmacy and dental care. Mountain Park specializes in compassionate, personalized healthcare. And those aren't just words to us. At Mountain Park, a Joint Commission-accredited patient-centered medical home, our patients get to know a care team made up of a primary care provider, medical assistant, pharmacist and integrated care team members. Our caring staff takes the time to know our patients, resulting in less time repeating personal health history and more time working with your team on an individualized care plan
Our Story:
We understand the needs of working families and individuals, the challenges of finding affordable healthcare, and the importance of finding a healthcare home and building a relationship with a primary care physician. That's why we're committed to:

Keeping you healthy. At Mountain Park, we believe in being proactive about your health. We understand that health education, screenings, preventive care and access to affordable medications can help prevent serious health problems, effectively manage chronic conditions and detect diseases in their most treatable stages.

Keeping care affordable. Whether you need help navigating your insurance or AHCCCS, our caring staff is here to help. If you don't have health insurance, we can work with you to help make your healthcare affordable and help you obtain state healthcare if you're eligible.

Support through donations and grants, as well as programs like Aetna Voices of Health, ensure that important services beyond basic primary care are available to our patients. Whether providing transportation to medical appointments, access to medications, free mammogram screenings, or health education classes for children, Mountain Park Health Center aims to be a step ahead in keeping our communities healthy.
NEXT >