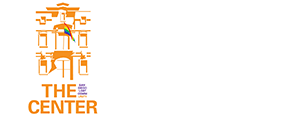 Who We Are:
The San Diego Lesbian, Gay, Bisexual, and Transgender Community Center (The Center) is one of the oldest and largest LGBT community centers in the nation. Functioning as the LGBT community's anchor organization since 1973, The Center is led by a 16-member board of directors, employs over 50 paid staff and utilizes more than 800 community volunteers to achieve its twin goals of promoting LGBT health and human rights.
What We Do:
The Center provides direct services to the many different facets of the LGBT community, including men, women, youth, seniors, families, LGBT Latino community members and their families, as well as those struggling with HIV. The Center's programs are designed to meet the needs of a wide range of community members from all backgrounds and ages. Last year The Center provided 61,550 service visits to 26,671 unique clients a year: 54% of them are people of color, 42% of them women, 12% of them transgender, and 70% are very low or extremely low-income (below 250% of the federal poverty level).
Our Story:
Latin@ Services: Created in 2004, Latino/a Services provides LGBT and HIV-positive Latino San Diegans a safe, affirming, culturally appropriate environment in which they can access needed health information and enroll in supportive services. Latino Services offers a wide variety of psychoeducational groups, including the HIV Positive Action series, which is offered in both English and Spanish, and provides participants with health-enhancing skills to live with HIV disease. Additional services provided by Latino Services include HIV prevention; case management; skill-building and support groups; client advocacy services; and language translation services. The Center is proud to be the first and currently only LGBT center in the United States that has a dedicated Latino services center.
NEXT >