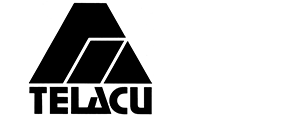 Who We Are:
The TELACU Education Foundation's Bridge to Nursing Program educates and prepares nursing professionals to elevate the delivery of health care and improve outcomes for our rapidly growing Spanish-speaking community. These nurses increase patients' understanding and engagement in managing their own health care needs by communicating in their native language, respecting their cultural sensitivities and creating a compassionate and comforting atmosphere.
What We Do:
To help meet the critical need for bilingual, culturally competent nursing professionals to serve our rapidly growing Spanish-speaking community, in 2000 TELACU pioneered the highly successful Bridge to Nursing Program, which is comprised of two components. To create a pipeline of these highly skilled health care professionals, the Program first introduces high school students to rewarding career paths in nursing. Through its second component, the Program recruits first-generation college students from traditionally underserved local communities and provides them with comprehensive services that include financial resources, one-on-one professional and academic guidance, and intensive health care interpreter and cultural competency training.

Program participants continue to build a stellar legacy of excellence: a full 100% earn their college degree and attain Registered Nurse licensure. To date, the Bridge to Nursing Program has empowered hundreds of health care professionals who are working in traditionally medically underserved communities at hospitals like Los Angeles County General, White Memorial and Downey Regional Medical Centers, Queen of Angels, and Children's Hospital Los Angeles.

As these graduates continue their mission in health care, many see the value of pursuing advanced degrees—and TELACU continues to support them through our Graduate Fellows Program. These talented nurses carry their commitment to service far beyond hospital walls, enriching the educational and professional landscape as leaders and role models for the entire community.

Your vote will help us educate even more of these inspiring health care professionals.
Our Story:
The TELACU Education Foundation has continually pioneered solutions that shatter barriers to higher education faced by Latinos—the largest and fastest- growing population segment in the US—and has transformed educational outcomes for the thousands of students it has served over its more than 30-year history.

In 2000, the Foundation implemented one of its most successful programs to date. Through service on local hospital boards, Foundation board members gained first-hand insights into the operational needs and challenges hospitals face delivering health care in traditionally medically underserved communities. This understanding led to the creation of TELACU's Bridge to Nursing Program which addresses the growing need for nursing professionals equipped to provide competent in-language and culturally competent health care. Hundreds of nurses have been empowered by the Bridge to Nursing Program—each and every participant has not only graduated, but also attained RN licensure.

The Foundation annually serves 2,000 middle and high school students, college students, nursing school students and veterans. Through our innovative, comprehensive approach that combines vital financial resources with highly effective academic and professional development programs and a support system, these TELACU Scholars consistently achieve stellar academic success: 98.7% of high school students graduate and pursue higher education; 98.9% of our college students earn at minimum a Bachelor's degree with many now pursuing advanced degrees.
NEXT >