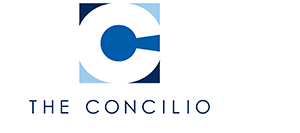 Who We Are:
Today The Concilio provides direct services that fulfill its mission "to build stronger communities by empowering parents to improve the education and health of their families." The Concilio's staff is recognized as experts on Hispanic issues and culture. Our organization's exceptional cultural competency and associated grassroots approach allows us to gain the trust of hard-to-reach populations when other providers cannot.
What We Do:
Our Community Health programs began over sixteen years ago with a diabetes awareness and prevention program. Today our portfolio of health programs includes general nutrition and wellness classes, a diabetes management course, a family-based obesity prevention program, a cancer-disparities project, and assistance with health benefits for the uninsured. We utilize a partner-centered approach to maximize resources and programs aimed at alleviating issues facing our North Texas community with regard to chronic illnesses, maternal and child health, and access to care.

Our annual ¡Vive tu vida! Get Up! Get Moving!® offers an excellent opportunity for families to receive free health screenings and essential health information. In partnership with the National Alliance for Hispanic Health, ¡Vive tu vida! Get Up! Get Moving!® is the nation's largest Hispanic family physical activity event series with events in 11 cities. Our Dallas event attracts at least 3,000 participants and features free health services, physical activities, a produce give-a-way, and sports clinics for the entire family! This event also raises funds to support our ongoing community health programs.
Our Story:
Founded in 1981 to fill the role of collaborative partner in response to the needs of an emerging Hispanic population, The Concilio educated nonprofits and other agencies on effectively reaching this growing demographic. Today our community health programs are critical to accelerating change in communities by: informing, educating, and empowering people about health issues; linking people to needed health resources; mobilizing community partnerships to identify and solve health problems; and assuring a competent public health and personal health care workforce.

Irma's Story
"My name is Irma, and I am 43 years old. I have five children. We are from Mexico. I came to the Agape Clinic at Grace United Methodist, and I found a flyer about The Concilio's "Healthy Kids, Healthy Families" program."
"My ten-year-old son, Henry, suffers from allergies and struggles with his weight. We both enjoyed the program and learned a lot about healthy habits. Every week, we competed with each other to eat healthy foods and lose weight. We made changes after we learned new exercises and about healthy eating. My son has started eating less carbohydrates, junk food and sodas and has started eating more fruits and vegetables. Since I made changes in exercise and eating, we feel better and we have lost weight. My son is still eating healthy foods and exercising five days of week – sometimes more!"
NEXT >